Arm Yourself with basement waterproofing knowledge, and get your free copy of Your No Bull Guide to Basement Waterproofing! Fill out the form below and receive your free copy instantly!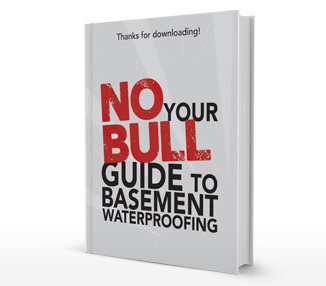 Arm Yourself With Basement Waterproofing Knowledge!
Does your basement smell damp or musty? Are you concerned about unhealthy living conditions in your home? Taking action against your damp, unhealthy basement can improve home value, and indoor air quality.
Eliminate dampness from you basement or crawl space so you can enjoy:
A healthier living environment
Safer living space
A clean, useable basement
Reliable service and a permanent fix
Peace of mind